So I am aware that a lot of my recent posts have been very focused on the emotional aspects of the PhD and have maybe been a bit 'holistic' for some people (blame the yoga and kale...). This also wasn't necessarily the focus of this blog when I started it. However, I still feel quite strongly that it's important to be open and honest about all aspects of the PhD process. I promise to get back to some more academic stuff in the near future, particularly once conference season is in full swing!
Having said all that, this week I want to talk about a recent purchase which I mentioned briefly in my 'Happiness Non-Negiotables List': The Happiness Planner.
I stumbled across this planner online and immediately knew it was for me. I've tried various stylised to-do lists and notebooks before, but this seemed to have everything I could ask for.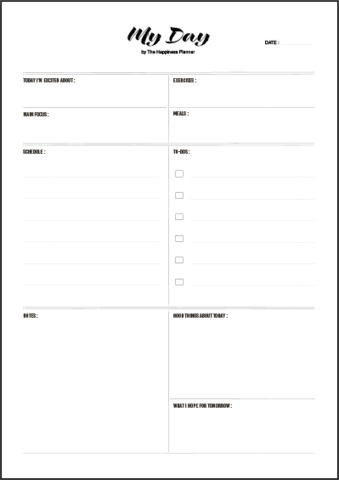 The weekly/daily pages have enough space that I can plan all my academic endeavours but also have specific spaces for planning out and recording exercise, meals, things that have gone well that day and hopes for the next day.
It definitely appeals to my desire to have a well-balanced life (which I've blogged about here and here) as it's not just an academic planner but still includes that alongside a more holistic space for reflecting on life as a whole.
The beginning of the journal also includes a number of different pages aimed at helping you to reflect on your current goals, strengths and weaknesses, and what makes you happy/unhappy. These took me a few days to fill in and reflect on and actually took a lot out of me emotionally. Properly thinking about where you want to be in 5-10 years time and what you really value in life takes a lot of energy and isn't really something you can just knock out in a couple of minutes (although interestingly, my fiance has commented that he thinks the PhD has made me very self-aware/reflective, which can only be a good thing, right?).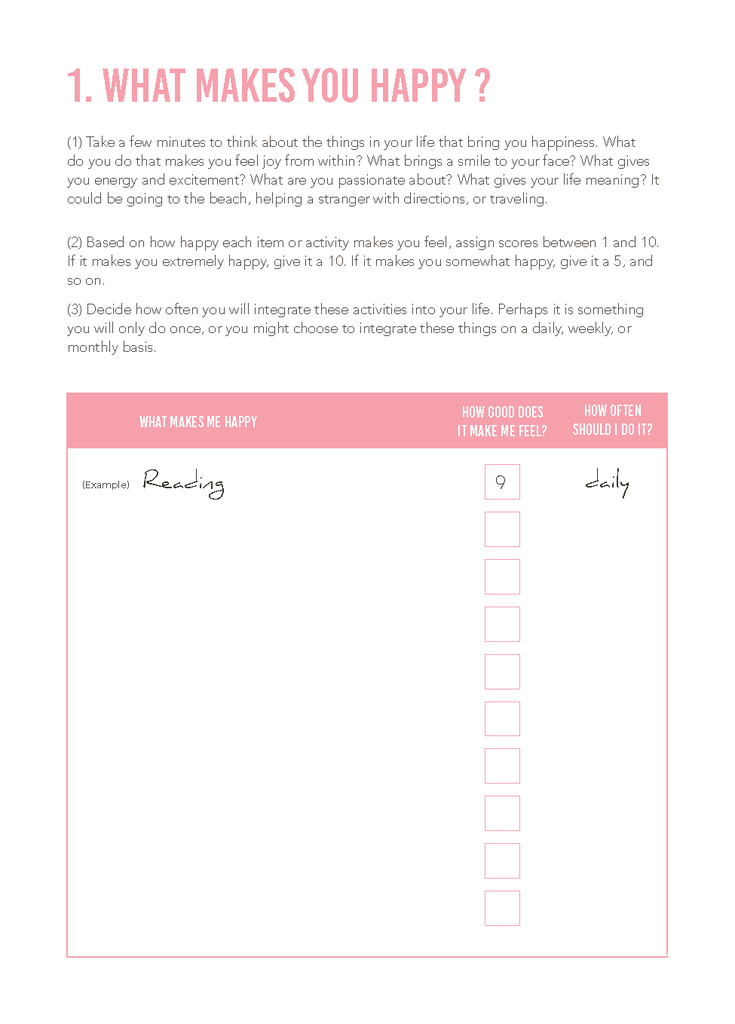 So having used the journal for a few weeks, what impact has it had?
I've definitely noticed the days where the balance isn't quite right, if I have nothing to put into the exercise section and my meals have all been eaten on the run I know it's probably time to pull back and make more time for my health
I always have something to be grateful for, even on stressful days, I can always find something positive.
I need to make my to-do list items slightly more manageable. "Finish PhD" probably isn't a manageable thing to include on your to-do list.
The 'Happiness Planner' website has a few free printables so you can experiment with the format of the diary before committing to buying one and I would definitely recommend doing so. It's made me really think about what I value and want in life, and has made me more organised and mindful day-to-day. What's not to like?
Images courtesy of the thehappinessplanner.uk.